Our Second Location in Canyon Crest
Our second location, and where all of our pastries & breads are baked for each location! Located in the Canyon Crest Towne Center. Coffee + pastries + brunch!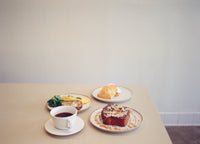 Arcade's Bakery
Every day, we bake off fresh croissants, cookies, donuts, tarts, & more! Although you can find Bakehouse pastries at each location, we also have a few special pastries available just here in Canyon Crest. Also, our brunch menu here includes a lot of bread baked in house.
Our Coffee
Of course, we have coffee here! Roasted weekly at the Tasting Room. Coffee & pastries are just meant to go together, right?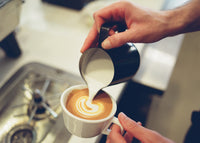 Fresh Bread
Here is where we baked our sourdough, focaccia, country loaf, and more. You will see these at each location, but only here at The Bakehouse, is where you can find fresh loaves to buy. Saturday & Sunday only.