Our First Location
This is where it all really started for us. Moved here in 2017 from our roastery right around the corner, and been slinging coffee here on the Eastside since! Named 6th Best Coffee shop in America by Food & Wine in 2019, voted #1 Coffee House in the Inland Empire by LA Times.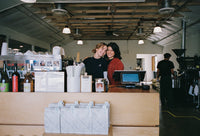 Arcade's Roasting HQ
All of our coffee for each location is brought in and roasted here on Chicago Avenue. Come by early in the week and catch us roast some coffee. Always roasted weekly!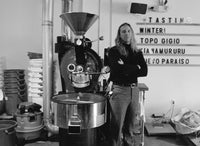 A Coffee Experience
Although we spend as much time as possible dialing in our coffee program at each location, the Tasting Room is definitely our most coffee forward location. Here is where you can see where our coffee starts and try any and all of the coffees on our current offering list. Also, catch us cupping on Tuesdays and really try all of our coffees :-)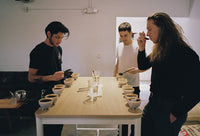 Food
And of course, we can't forget about our food/brunch program! Burritos, overnight oats, avocado toast, & more. Our menu here has some incredible dishes you can get alongside your coffee!
3672 Chicago Ave A
Riverside, CA 92507
(951) 266-6839

Mon - Sun — 7a–4p
Food Served — 7a-2p
Get directions